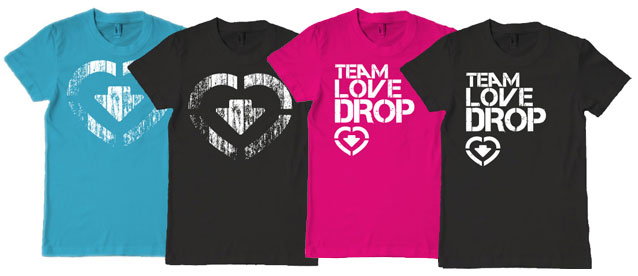 We are SOOOOOO excited to finally have some merchandise to promote around!  We've partnered up with our good friends over at Bravo Tango Tees, and they've been gracious enough to not only DESIGN these shirts for us, but to host them and donate ALL proceeds to our team here!  So not only do we have awesome shirts to sport going forward, but each one purchased goes to support Love Drop too! Woo!

Each shirt costs $20.00, and you can order them here:
Design #1:  Vintage Heart Logo
Design #2:  Team Love Drop

Remember, all proceeds go to support future Love Drops! We can't wait to see our first person walking around town sporting one of these ;) We're officially legit!